Learn how to create and integrate customized culinary solutions into your practice to support and translate your functional nutrition advice.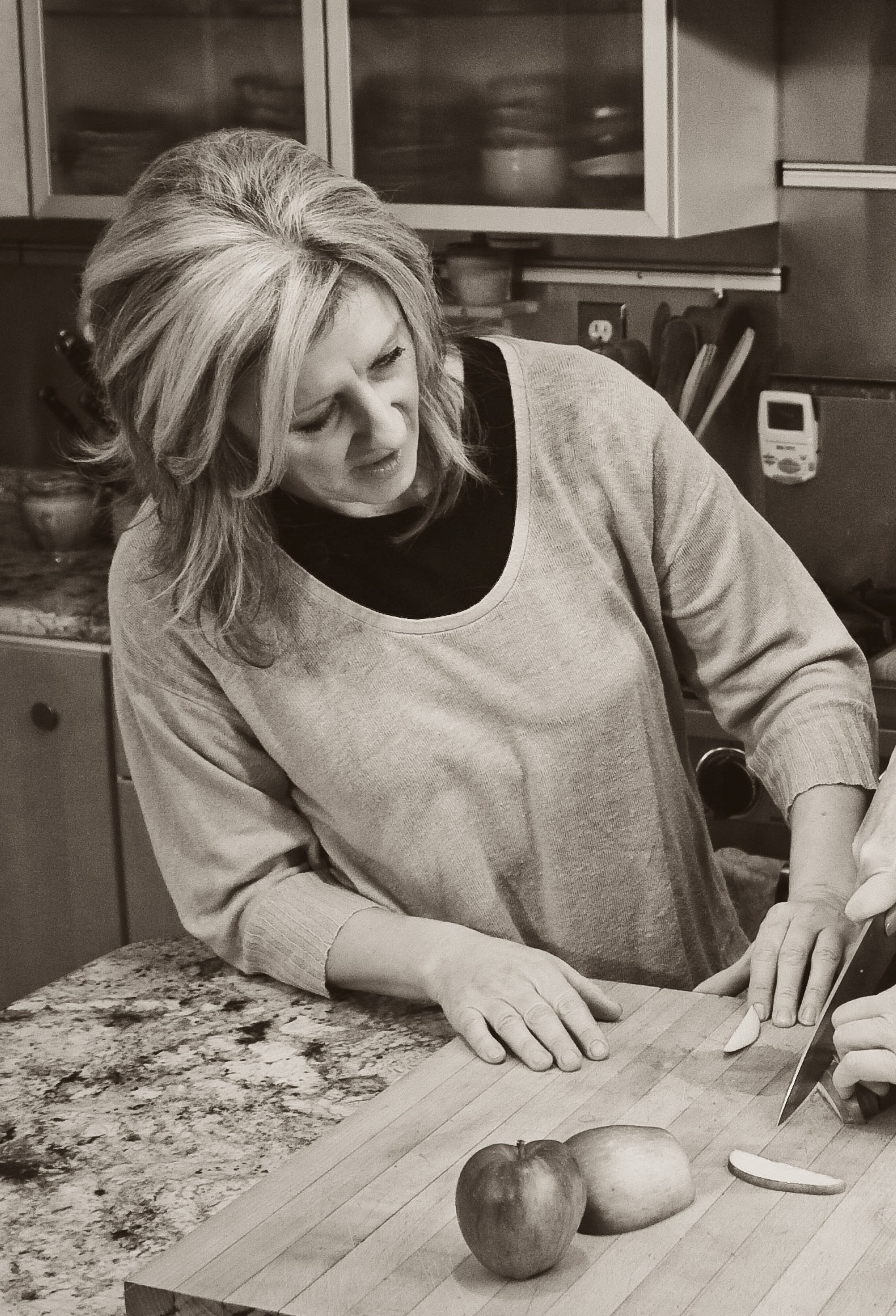 Culinary Aspects of IFMNT: Live interactive webinars led by Amanda Archibald RD
Next class starting Fall 2017
The nature of a functional nutrition practitioner's work is highly customized and extremely time-intensive. The food solutions we need for our clients cannot be met by having a good "recipe rolodex" and standard meal plans. Each and every one of our clients require individualized tweaks that sit on top a potpourri of individual preferences, food sensitivities, deep nourishment needs, SNPs and cultural influence.

The Culinary for IFMNT course is the only culinary-solutions course designed by a functional nutrition practitioner for functional nutrition practitioners. All materials have been specifically developed to:
Reflect the expert lens of the functional nutrition practitioner
Accommodate the complexity of your practice and patient load
Honor the time constraints you work with
Complement the material and nutrition protocols presented by Susan Allen-Evenson, RD, CCN in your IFMNT Mentor/Certification Courses.
This adjunct culinary learning program provides you with IFMNT-specific recipe and culinary frameworks, customizable practice-ready education tools, visual roadmaps, resources, practical ideas, and a host of unparalleled food and nutrition-centric solutions.
Culinary Aspects of IFMNT
In the next sessions of Culinary for IFMNT, we apply functional nutrition principles to the plate. In the first three sessions, you learned the tools and frameworks to facilitate basic food and culinary coaching into your nutrition practice. In the advance sessions you will:
An introduction to the fascinating deeper elements of science that showcase how food and nutrients impact cell biology and biochemistry
How the fats you choose impact cell membranes and their impact on inflammation?
Which ingredients to use that deeply impact management of oxidative stress, a core principle in functional nutrition
Fours ways to use food to manage inflammation
Nutrients that deeply impact how you structure detox protocols
Detoxification from a genomic perspective. How it works and considerations for how you measure efficiencies of your interventions
Using food to induce gene expression via activation of transcription factors. The cutting edge of culinary nutrition work
A deeper dive into the microbiome and its impact on health
Using targeted polyphenols to improve health outcomes
A Cardio-metabolic culinary toolbox
In short, this is the most advanced course in culinary medicine you can take. Amanda's background in functional nutrition, coupled with cutting edge genomic science creates a visionary course for dietitians who themselves wish to stand on the leading edge of nutrition
IFMNT Culinary Specifically Integrated With IFMNT Mentor Training:
Includes 14 hours of culinary for IFMNT with interactive format
Full compendium of unique teaching "Roadmaps" to make meal planning easy, yet fully personalized to each client's IFMNT protocol
Recipe rolodex supporting culinary principles taught in course
Private Facebook Page
Private Pinterest Board
I am a chef /have taken a lot of culinary classes. What would this course teach me that I don't already know?

This course is not about being a chef. It is about generating customized food solutions that express your nutrition advice to your clients' plates. Most nutrition experts are not chefs, but they are required to understand food and be adept at pulling together very specific ingredients to meet the targeted health needs of their clients. Culinary for IFMNT is a course in strategic and flexible food and culinary planning for practitioners. The course digs deep into recipe concepts, meal plans and adaptations that support core functional nutrition principles. This differs significantly from culinary school training and recreational cooking classes that focus more on culinary technique. Many classically trained chefs have attended culinary-nutrition programming taught by Amanda Archibald. They all report that the materials and approaches presented differ significantly from their professional training and deeply support implementation of culinary strategies for clients and patients.

How does the Culinary IFMNT work in conjunction with the material presented in the IFMNT training?

The course is designed to dovetail with material presented in IFMNT II. 50% of the course focuses on tools and strategies for the practitioner. The remaining 50% focuses specifically on recipes, recipe adaptation and meal planning in the areas of inflammation, detoxification, G.I and cardio-metabolic.

Will I receive recipes and meal plans that I can use with our clients?

Yes, you will receive many recipes and meal planning tools that you can adapt and use.
Like What You See, Share The Page: