If you want to be on the leading edge, it's time to get up to speed with Genomics. To gain confidence though, you'll need to brush up on your biochemistry. We're going to make it easy for you. We've got two of the countries top authorities who aren't just science guys in the lab, but real clinicians who've successfully mastered putting genomic application into a functional Medicine practice. They understand the strong connection genomics has to nutritional biochemistry and they help make it easy to fast-track your knowing to application. They've influenced many clinicians in practice like you wouldn't believe and I want them to do the same for you! Spread the word...
Susan Allen-Evenson-Evenson hosts Joe R. Veltmann PhD FAAIM DCCN and Dr Bobbie Kline for a 2-Part Webinar Series...

Applied Biochemistry: The Bridge Between Genomic Results and Functional Nutrition Action Steps
2 Part Series:  Pre-recorded, May 22nd &  May 30th
Registration fee:

Only $37

Next Level Functional Nutrition Certificate of Training series students and alumni, use code save20 to receive 20% OFF!

(You must have taken a full-series IFMNT training - Your registration will be verified)

RDNs earn 4 pre-approved CPE; other clinicians may submit to their credentialing organization for approval.
It's not too late to view this webinar!
Recording Access Available Until June 30th, 2017
Meet our Speakers: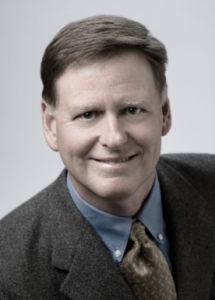 Joe R. Veltmann PhD FAAIM DCCN - is a scientist, healthcare practitioner, expert in genomic testing and interpretation, author, teacher and innovator. With over twenty-five years of experience as a researcher, and nutritional, functional and integrative medicine practitioner, Dr. Joe has made a career of translating lab results into practical clinical applications for patients.
Using the GENESIS holistic health model he created, exploring the interactions between seven variables to create better preventive health strategies, he added genomic testing and interpretation in 2000 to uncover predispositions for chronic diseases and cancer long before symptoms appeared. This approach has led to improved patient outcomes not only in his own practice, but also in a corporate wellness program, where significant cost savings were obtained along with the improvement in health for its members.
Today, Dr. Joe is co-founder of Genomic Solutions NOW LLC, which offers genomic testing, clinical interpretation, consulting and informative webinars educating healthcare professionals and the general public about the benefits of genomics in the prevention and treatment of cancer and other chronic diseases. Dr. Joe understands and recognizes that face of medicine is changing. He envisions medicine as a cooperative effort between healthcare professionals and their patients to leverage the results of genomic testing and interpretation, functional diagnostic test results and a person's own biography into comprehensive and exceptional personalized patient-centered care.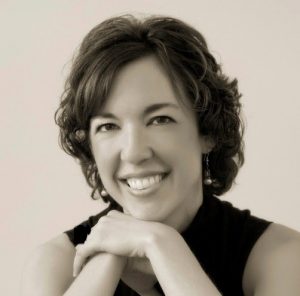 Dr. Bobbi Kline MD - is a physician, author, teacher and entrepreneur who is dedicated to transforming healthcare through creating individualized health unique to each person's DNA. She has experienced the power of using DNA to create personalized health firsthand for herself, her family, and her patients. A board-certified Ob-Gyn and functional genomics expert, Dr. Kline has created and taught programs in integrative and functional medicine, genomics and epigenetics to healthcare professionals, students, and the general public.
She deeply believes community and collaboration are needed for this revolution, and is passionate about sharing the message that you CAN change your genetic destiny. With Dr. Joe Veltmann, she has co-founded Genomic Solutions NOW! and NCG Health Solutions to bring this new approach to healthcare practitioners and their patients around the world.